At the IEDTA conference in Boston a few weeks ago, the board of the IEDTA announced that the president of the association, Nat Kuhn, would be substituted by Allan Abbass. Here's a short interview with Allan on the topic of his presidency, the conference and the future.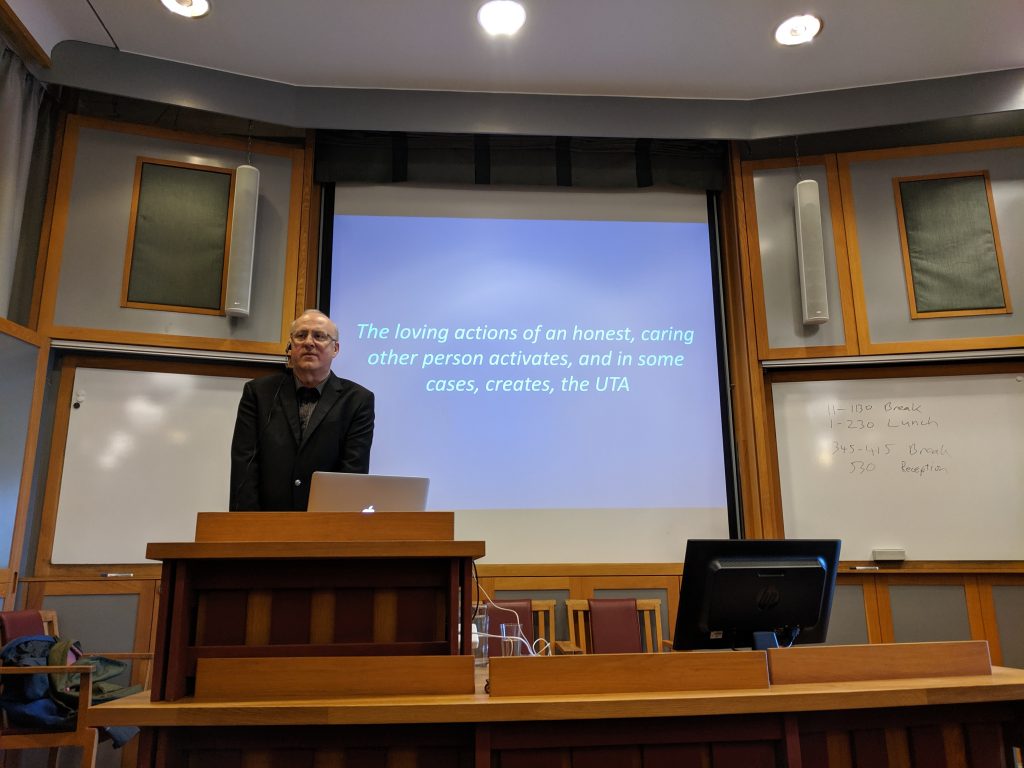 How does it feel to be the new president of the IEDTA?
I'm very pleased and honored to be the president of this organization. The IEDTA is now a fairly robust group of trainers, researchers and psychotherapy enthusiasts who have a primary interest in the roles of emotion and attachment in accelerated psychotherapy models.
What are your plans as the new president?
My three main goals for the coming two years include 1) encouraging people to research and publish in the treatment methods, 2) disseminate the information about the range of application and effectiveness of the EDT methods, and 3) wider engagement toward broadening our collaborative community of professionals and its connection to the wider field of psychotherapy. I believe that an academic focus on these treatments is very important in order to reach wider audiences, demonstrate the method, and illustrate its strengths and limitations as a healing method. More broadly it is very important for mainstream medicine to realize the impact of attachment trauma on healthcare use, social burden and general population health: in this way the efforts of Malan, Davanloo and others can inform a reorganization of healthcare where the person and his or her attachment system are place front and center for a more holistic approach.
Do you have any specific ideas as to how you'd like to develop this academic focus or get EDT into the mainstream?
One idea is to develop a research section on the IEDTA webpage. There have been many new articles and psychology journal articles in Scandinavia, Canada and beyond reviewing EDT methods.Another plan in the works is to develop an Academic Email group that would include the 150+ people who do research or teach in EDT methods so they can share ideas.Ultimately it will be people in their local areas who show their videos, teach colleagues and share their ideas that will widen knowledge and access about these powerful methods.
What are some of the challenges facing the association in the coming years?
The association relies on volunteers to conduct its activity. This can make certain activities more of a challenge. However, there are a significant number of energetic and capable volunteers including my fellow board members Chip Cooper, Leon Baruh, Ron Albucher and previous presidents Nat Kuhn, Kristin Osborn, Jessica Bolton, Ferruccio Osimo and Allen Kalpin and the many colleagues who helped make this last IEDTA conference and previous ones great successes.
What did you find the most surprising or exciting at the conference in Boston?
As usual it was a very enjoyable and collegial atmosphere where a broad range of case material and theories were examined. There was a pleasant social environment with openness to presenting and learning from one another. For people who haven't been at these meetings, it is quite warm and encouraging meeting attended by people from all over the world at various stages of their careers and from various backgrounds: the world was there.
What would you like say to people thinking about going to the next conference in Venice in 2021?
Having presented and collaborated with the Italian ISTDP trainers and researchers over the past 10 years, this Italian conference promises to be an and enjoyable one set in the historical city of Venice. Stay tuned for updates as conference planning proceeds but it will be in October 2021 so mark your calendar!
Do you have anything else you'd like to comment on before we wrap up the interview?
Historically psychoanalysts were expected to weigh in public policies and political issues. The knowledge of human emotions, behaviors and attachment compels us to want to make the world a better place beyond just treating individual patients. So with knowledge comes responsibility and burden to contribute to the world, to try to improve the lives of people and to try to improve self-care and the care of vulnerable others in this world.