Here's another interview on the topic of the IEDTA conference in Boston in late September. This time, we sit down with Jon Frederickson who chaired the panel on addiction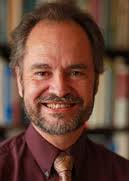 What do you feel about being at the conference?
I enjoyed it very much. It's always great to be among friends to and to see lots of videotape of cases. I learned a lot from seeing a wide variety of therapists working with a broad range of patients. It's so important to have conferences where we see actual videotapes of clinical work. Research shows that the usual conferences we have seen do not improve therapist outcome. After all, hearing a paper only helps you get better at hearing papers. Watching videos of skilled clinicians, however, helps us see what we could do even better.
Was there any contribution that stood out to you?
I was very impressed by Robert Johansson's presentation where he showed how statistical analysis can enable us to sort out which portions of a treatment model contribute to outcome and by what percentage. I look forward to his help in us analyzing our drug rehabilitation program so we can fine tune our treatment to improve outcome. I was also impressed by Allan Abbass' work with a psychotic patient. The patient had been very disturbed and homeless. Yet, Allan's work showed that often psychotic symptoms, though dramatic, may actually be occurring in a patient with a borderline level of character pathology. Thus, they can be treated. I also enjoyed Katie's presentation where she is researching the effects of EDT training on therapists. She and I will do a research project next year with my next core group in Washington, DC. Steve Shapiro also showed a lovely piece of work with a borderline patient where he helped her see how her hallucination was a projection so she could take it back in. Kristy Lamb also showed some lovely work with a drug addict who projected her superego. She showed how to help the patient deactivate the projection, accept her self-criticism, then look at the anger the self-criticism was covering up. And all of this she did within a structured ISTDP group therapy model.
What was your contribution about?
I chaired the panel on EDT and addictions. So I presented a case of a woman who had worked as a prostitute to support her drug habit. She heard a voice telling her to use drugs. I showed the first twenty minutes of the first session to show the importance of deactivating projections in order to bring anxiety down. Then I showed how, as soon as we invite the patient to bear a projection inside rather than project it outside, we need to brace and support the patient at this highest level of anxiety until she can bear the projection inside without disrupting.
Do you have anything to say to someone thinking about going to the Venice conference in 2021?
I am really looking forward to it. How could we not! Some great presentations. A fantastic city to visit. Going off season when it won't be crowded. Fantastic food and wine! We would be crazy not to go to that conference. I look forward to seeing everyone there who is reading this.