This is an interview with Kristy Lamb, who's a psychiatrist and ISTDP clinician in California. For the past few years, she's been running an outpatient clinic – BOLD Health – which treats addictions using an intensive format of ISTDP.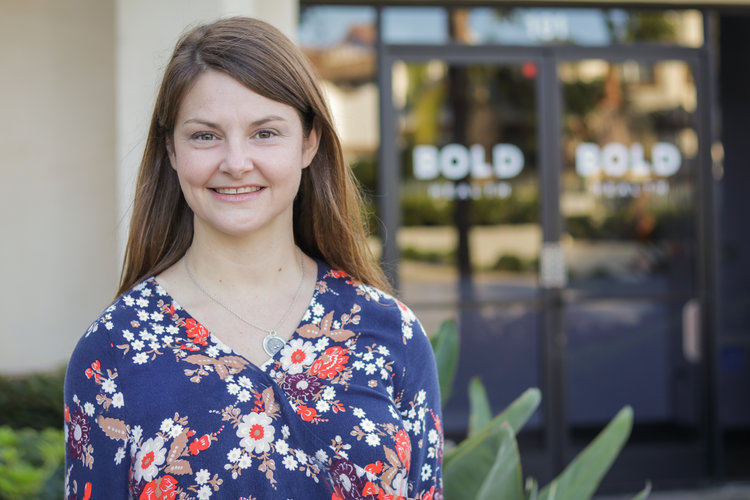 It's been two years now with the BOLD clinic if I'm not mistaken. How does it feel? What have you learned?
We started BOLD Health in March of 2017, so we are coming up on our 3 year anniversary already. It's all really exciting – so much has happened over the past 3 years.
Trained as a physician in Family Medicine and Psychiatry I had no background at all in business before this. So it has been a wild ride of learning as I go, trying to balance all the different aspects of the project. Learning about running a business and being an entrepreneur with regular supervision and deliberate practice for the clinical development of my staff and myself. 
For better or worse, much of the learning about the business has been trial and error.  So much of what I didn't know, I didn't realize until some issue or crisis and it was in working through the crisis that I learned.  I think it is much this way in therapy that you know what to do and how to do it until you come across something new, and then, the working through, the attunement and attention to the response to intervention, helps build your working model.  
What's the background of the clinic? How are things developing? 
When I first graduated from residency (after five years of training in family medicine and psychiatry after medical school), I was working in a number of different environments practicing both general medicine and psychiatry from a concierge clinic to a homeless shelter and even in the jails. I had a passion for serving underserved and marginalized populations, but wanted to expose myself to all different clinical environments to see how things worked. It was clear that the system in the US creates a great chasm between the haves and the have nots. 
In the county clinics I had 15 minutes to see a patient and taking extra time to do any type of therapy was frowned upon because the system was so impacted. However, in the concierge, pay-for-service model I could spend as much time as I needed with people and as you'd expect those patients got better. So I set out to start a private practice in order to have the time and space to hone my skills in ISTDP but eventually to build space to do research so we can show the long-term cost-effectiveness of ISTDP and bring the model back to the community setting. And that's where things are now. 
Why is ISTDP a suitable treatment for addictions? Aren't there other psychological models with more scientific backing?
This is such an important question. With the number of people dying from substance use each year growing exponentially, it's imperative that we are figuring out what treatments work and what treatments don't work. Unfortunately, in the US over 90% of treatment programs are based in the 12-step model which has only about an 8% success rate. It has no scientific backing and was started as community support, not treatment. We are certainly not against the 12-step program and encourage our patients to engage in the community of 12-step. But we also recognize that substance dependence requires psychological treatment and often medications in the early stages if patients are to have sustained sobriety and more so, sustained success in their lives.
In regard to why ISTDP is such a great model for addiction treatment, it really comes down to the way we conceptualize addiction – as Jon Frederickson says, "We are all addicted to avoiding reality." We all use different mechanisms to numb and avoid the reality of our lives and drugs and alcohol are just one way we do this – so some people go to TV, or work, or exercise, or compulsions. 
Any of our defenses can be seen as a mechanism to avoid what we are feeling. Drugs and alcohol are no different and once someone is no longer under the influence by just abstaining from the substance, they can start to look at what was driving the numbing that, in this case, can be lethal.  When the substances are seen as just another defense it is clear that ISTDP is a perfect model to treat the human disease of affect intolerance. 
I think another reason why ISTDP is so important in addiction are the interventions that provides the therapist with a clear and direct way to address the common defenses in this group. Handling projection of will, projection of omnipotence, denial, helplessness and hopelessness, and anxiety regulation. All of which are imperative if treatment is to be successful.
What's the treatment format, length of treatment, rules etc? And how did it come about?
Our treatment program averages 10 weeks depending on the patient's level of acuity. When a patient signs up for the program they undergo neuro-psychological testing, a commitment interview assessing their will for engagement in treatment and then start the program with groups 3-5 days per week, once per week individual therapy and once per week as needed medication management appointments.
Each day consists of 30 minutes of biofeedback, an hour of group psychoeducation and then an hour and a half of what we call The BOLD Seat which is structured group therapy. All the group members are given an opportunity to take the BOLD Seat in front of the group to look at a specific problem for the day with the therapist leading the group. The other patients observe and participate, helping that patient see anxiety and defenses. Also, watching your peer gives you the opportunity to see yourself objectively as you may resonate with what the person in the BOLD Seat is saying but be able to see it from a different, more compassionate, distance.
Our curriculum and the entire structure were developed in collaboration with Jon Frederickson who had piloted this model at a program in Arizona, the data from which was recently published in the Journal of Addictive Diseases.
I had the good fortune of meeting Jon at a week-long training in Whidbey Island, WA, in 2016 and I was just starting to look at group therapy for addiction. We then started working on expanding the previous work that had started in Arizona and now, four years later, here we are. Jon has been an integral part of our development not only for the structure of the program but he provides weekly supervision to our team and has helped establish the ethos of the clinic – compassion, respect and integrity.
What are some of the challenges when doing ISTDP with persons who struggle with addictions?
Really there is no difference in treating someone with addiction problems than any other patient if the patient is currently sober. Jon Frederickson often talks about the notion that there are specific criteria necessary to actually have a patient in the room. You can't do therapy with someone who is actively intoxicated so monitoring for this is critical.
That being said, as we are an addiction treatment center we have to be sensitive to still welcoming people who are ambivalent about their treatment or struggling to maintain sobriety. We have to greet them with compassion and honesty: they may need a residential program or an inpatient detox or a residential program to begin with. So they can really get some time away from the drugs or alcohol, so that they later can get the most out of our program. 
Accordingly, when we screen for use during the program we work to approach the patient with compassion and understanding to let them know that relapse is common. And we don't have a right or a need to punish them, but rather use the testing as just information to let us know if their will for engagement in treatment is aligned with their actions. Knowing that that sometimes it's not, and we just have to pull back and get clear about where they are and what they want for themselves. We work really hard not to own the will of sobriety in any of our patients.
Many patients in recovery haven't connected to their internal motivation for treatment. They are in program because of their partner, or parents, or job, or the law are setting an ultimatum. We have to work really hard to get clear that unless the patient wants to engage, treatment won't work.
What's it like to do a core training with your fellow colleagues and staff?
It feels like such a gift to be doing core training with our staff. When we started, part of the collaboration with Jon Frederickson was to start a new core training cohort with our staff and weekly supervision with him and Esther Rosen.
My first core training with Patricia Coughlin was personally life changing and the people I met there have become lifelong friends. But it has been a totally different experience to have all of my work colleagues now be a part of the quarterly intensive training. And for us to be able to come back to BOLD and stay motivated between core trainings with weekly skill building and supervision. So many things in place to keep focus.
It really feels like a dream to be working in a clinic based in ISTDP. Even during our lunch breaks we are chatting about defenses, portrayals and psychodynamic understandings of our patients. It creates an environment of support and collaboration like nothing I have ever experienced in any other work environment. I am incredibly grateful to Jon and our whole team for building this space.
In the swedish context there's quite a lot of talk about deliberate practice nowadays. What are you struggling to learn right now as a therapist? 
I am a big fan of deliberate practice and have seen how deeply it changed my work. In 2016, I took a short course in deliberate practice and then had ongoing supervision with Tony Rousmaniere. I couldn't agree more with Tony's notion that the therapist's own work is the glass ceiling between good providers and great providers. It is only when you can notice and work through your own "stuff" that comes up in sessions that you can really be present with the patient in front of you.
So the deliberate practice related to skill building is wonderful and undoubtedly makes for improved outcomes, but it is the personal work that Tony taught me that I find the most difficult and the most important. What I need to pay attention to so I can know when my anxiety comes up, where I might unconsciously avoid going with my patients, or biases I might have from my own life experiences. It is through this internally focused deliberate practice that I have been able to become more present and more available to my patients, which results in markedly more effective work. This work takes a lot of effort: making time and space for watching my own videos and – as importantly – making time for my own self-care and therapy. 
If you dream a bit, where would you like ISTDP and addiction psychiatry to go within the next 5 or 10 years?
Thank you for asking! I happen to be someone who sets goals that I think others often think are idealistic or impossible but at BOLD we encourage our staff to dream wildly about what can be.
I deeply believe in this model and want to see it become the standard of care for addiction treatment. We are looking to start a revolution and would love to see the BOLD Method be known across the world as the most effective treatment of addiction. Dream big! Right?
I would also love to see our clinic running as an incubator where we can continue to hone the model and build a body of research that supports what we are doing, as well as become a training facility so that we can support others to engage in this model of treatment.
---
If you liked this Kristy Lamb interview, maybe you'll appreciate some of our other interviews. Below, you'll find a list of our five most recent ones.
Also, a while back we reported on the Frederickson et al. 2019 addiction trial. You can find that article here (in swedish). For all of our content in english, please click here.